Jason Schwartzman Blog Posts
My first preview for 2015 was a movie that released last year in the US. I had in fact asked a question about this movie at the Entertainment Quiz @ Oasis 2014, BITS Pilani around 2 months back. I must admit that I had no idea who Keane was til...
John Lee Hancock is a very choosy person. How did I deduce that? Well, in 54 years, Hancock has made 7 movies and written 9 screenplays. Of these 16 pieces of work, 4 overlap leaving us with a total of 12 assignments. In a career sp...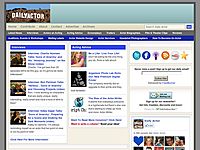 Jason Schwartzman's career has been mostly defined by his regular roles in Wes Anderson's films, so in a sense it's almost odd to see him pop up in a film as commercial as Saving Mr. Banks, which is about the behind-the-scenes strug...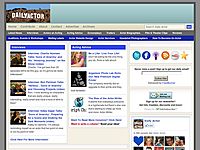 Many pegged B.J. Novak as being set for movie stardom by many after he landed a significant role in Quentin Tarantino's Inglourious Basterds, but between working on The Office as an actor, producer, writer, and director he was a bit busy to cha...
Release Date: 25 May 2012 Cast : Bruce Willis, Edward Norton, Bill Murray, Frances McDormand, Tilda Swinton, Jason Schwartzman, Jared Gilman, Kara Hayward Director: Wes Anderson Genre: Comedy, Romance Synopsis: Set on an island off the coast of New E...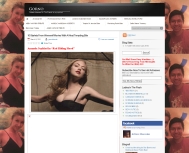 Fitting the bill as a spicy little cocktail, Korean-American comedienne NATALIE KIM gets tastier by the day. While I may have miss out on the premiere of her new web series "SuperTwins", the reception for the launch of the first episode h...