Jennifer L Reimer Blog Posts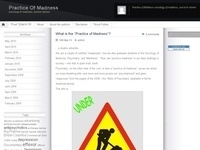 Practice of Madness Magazine: http://www.youtube.com/watch?v=N7p3pP3rfRg "Welcome to Seattle! Where I, Jennifer L. Reimer, and my partner in life and other crimes, Michael Orion Powell, will be filming "Random Acts of Seattle", as w...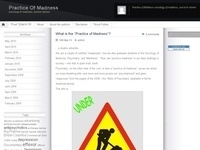 <first, whowhatwhenwherewhy> And what to my wondering eyes should appear, but a word document so shiny I close mine at once.  Work documents, never clean enough, downright dirty sometimes, like now. When I was a little thing, well, I'm...