Just Cool Stuff Blog Posts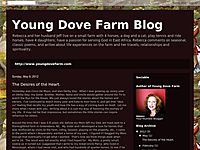 Autumn is my favorite time of year, as it may be for you too. The weather is usually mild and perfect for lingering outside to appreciate all of God's magnificence. I especially love trees at this time of year. Have you ever thought...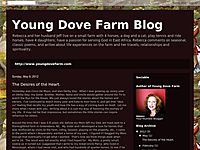 I've gotten into "Word Art" lately, since making a custom Subway sign for my step daughter as an engagement gift. Today I discovered how to make "Word Clouds". Doesn't it sound so great?! I found this one already made by someone, aptly titled "Hor...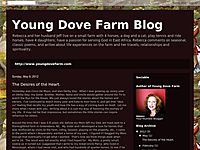 Ok, today is a day for departures from the norm, and directness. I usually write about things that are laid upon my heart. But today's post is a practical one. Let's just bypass all the niceties and get down to brass tacks. I...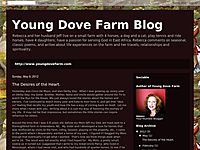 It doesn't happen very often but once in a very rare while, someone whom you never would expect, does something that catches you off guard. Someone who I don't know, on a very different side of the world, with a very different point of view fro...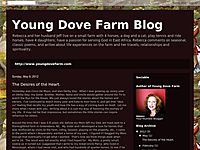 I happened to come across this during one of my random net surfing sessions. This is great stuff! How did I ever miss it before? The pledge epitomizes what I view as the highest standard for our youth in competition as well as life.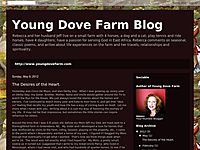 The little cares that fretted me,I lost them yesterday,Among the fields, above the sea,Among the winds at play;Among the lowing of the herds,The rustling of the trees,Among the singing of the birds,The humming of the bees.The foolish fears of what ma...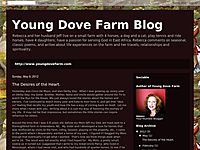 I really love this poem by Rudyard Kipling. It captures the struggle of humans to keep their wits about them and perform at their very best, despite the distractions, doubters, haters, despite the failings of life, the disappointments, and the...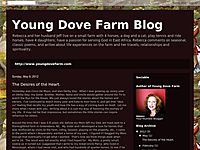 Vista and Brianne relaxing after a ride.A typical day here at the farm. We've finished our riding/schooling with Vista and Lita. And now these two are relaxing in the barn together. Vista feels like I've intruded on them as you can see him giving...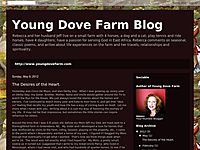 Happy Valentine's Day Everyone!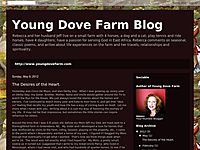 Sun peeking out this morning over the barnThe year is young and does not knowWee violets sleep beneath the snow.The ermine-tipped oak is silvered by night,And the pine is a pyramid of white.~ Charles G. Stater...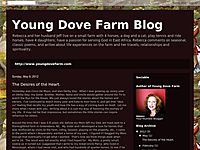 We got about 6-7" and I don't remember ever seeing this much snow in Ga before. It's beautiful. I'm using the time to catch up with everything. Read my bible, chatting with friends, and enjoying the fire. Going to make loaded baked potato soup fo...