Kaya-cignal Blog Posts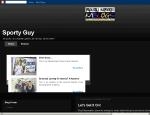 Maybe you're wondering what course I'm taking up at UPLB. Well, being a sports blogger doesn't necessarily mean the blogger is a Journalism, MassCom, or DevCom (i.e. Development Communication) major. It's time to fuse some of my mathematician self in...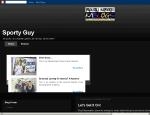 Presenting the 2011 Honor (and Horror) Roll of Sports Headlines in this year-end article. We'll gonna track the hots and nots in sports news this year. 1. The Never Meant to Happen Awards Local Division: Powerade Upset B-Meg-Since this was a t...