Kelimutu Blog Posts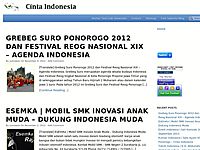 Danau Kelimutu | Danau Tiga Warna – Ende Flores . Danau Klimutu dikenal dengan danau yang ada di puncak gunung dengan 3 warna yang berbeda pada waktu tertentu. Danau ini terletak di Kabupaten Ende Pulau Flores Propinsi Nusa Tenggara Timur...
Kelimutu formerly was an important ritual site. Only about 50 years ago, in deference to the Catholic Church, did the large-scale water ox and pig sacrifices stop. For it was-and is still-believed that the souls of the deceased find their eternal...
About 40 kilometers from Ende of southern Flores, Kelimutu, consists of three volcanic craters, each filled with a lake of different colour. When the clouds opened up show a large lake, filled with pale turquoise water, then a smaller lake, deep g...
From the caldera rim in Rindjani, it's a couple of steep, muddy hours down to the reniform crater lake, Segara Anakan, at 2030 metres, inside a caldera roughly 8 kilometres by 6 kilometres. The lake itself is 3 kilometres at its most in width, a...