Let's Discuss Design Blog Posts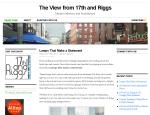 The National Association of Home Builders recently released an overview of 2012 design trends which I'll be talking about a bit more in a guest blog post next week.  As is to be expected, the trend is for scaled down, economical and even multi...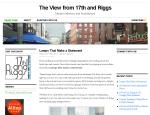 There's no better time to spice up your closet than in the winter when you're cooped up in your house due to the frigid and snowy/rainy conditions. The other day we shared our new line of wallpaper from Ferm Living, which inspired me to s...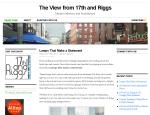 Although Raj and I both appreciate the value and beauty of art, we've never been able to commit to any major purchases.  Coming from the midwest (as we like to say even though Pittsburgh and Akron are not technically midwest) we find it hard t...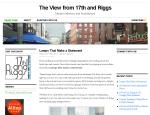 10…9….8….7…6…5…4…3…2…1…Happy New Year! It's almost 2012 and it's time to give your home a makeover to bring in the new year. Whether you just want to add some patterned throw pil...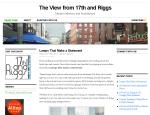 As the holidays are approaching fast and another year comes to a close, it's time to take a look back at the interior design trends for 2011. Check out this video from Janette Ewen, one of Canada's leading décor and lifestyle experts for mor...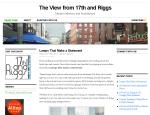 Here at 17th and Riggs, we love when interior design contributes to great causes to help in the community. Here are some inspiring articles…see how you can do your share to help out as well! 1) The Hope Chair for Breast Cancer: Pink Partnershi...