Lockerbie Blog Posts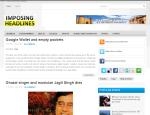 Lockerbie bomber Abdelbaset Ali Al-Megrahi died at home today - three years after he was released from a Scottish prison on compassionate grounds. The convicted terrorist's mother said he passed away at his home in Tripoli at around midday. T...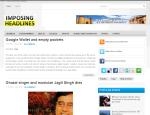 [ The New York Times ] 9 Dec Britain said Thursday that Libyan leaders have signaled new flexibility in prosecuting the Libyan perpetrators of the Lockerbie bombing and the killing of a London policewoman during the 1980s. Fuselage of the cras...