Locust Fork Blog Posts
This is a story that refuses to go away.  The U.S. Bureau of Land Management plans to hold an open house on Thursday April 25th from 5-8 pm at the Gateway Park Lodge in Montgomery.  Notice this is being held in Montgomery, nowhere … Contin...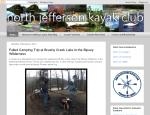 While this likely isn't our most compelling footage, the production value of the videos is certainly increasing. So here's our most recent outing. Spoiler Alert: Nobody caught anything. We saw loads of fish: carp, gar, bass; but they just weren't bit...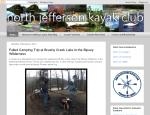 Last week I posted about Operation Kayak-Cam, in which I fashioned a mount for my Flip Video camera to my kayak.Yesterday, we were finally able to go to the river for a test run. With fishing gear in tow, four of us headed down to the Locust Fork at...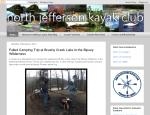 Looks like rain's in the forecast for the next several days, so the only logical thing to do is plan a day on the water.I have two runs in mind, which are dependent on the amount of rain we receive in the second half of the. The MUCH RAIN scenario...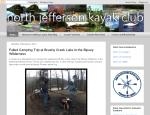 For some time, I and my paddling cohorts have made great use of my FlipVideo and its waterproof case while on the water. This is my second such Flip, because the first one is still probably at the bottom of the Mulberry Fork somewhere, or perhaps is...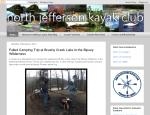 Tyler and I went fishing for a couple hours this afternoon. We put in at the Warrior-Kimberly bridge, and let the current carry us downstream a bit. After a few days of nice rain, the river was running nicely.As per usual, I didn't catch anything. I...