Lpu Blog Posts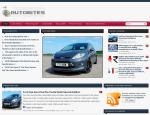 While Google's driverless car technology works on GPS, folks at Lovely Professional University have come up with a driverless car that operates on mobile device. Just for the record, it still needs someone to operate the vehicle. Four students of E...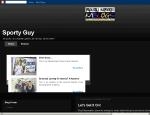 Nico Salva erupted for his personal tournament-best 27 as the Ateneo Blue Eagles subdued the Mapua Cardinals, 78-75. Ateneo 78 Mapua 75 In the curtain-raiser, Nico Salva fired 27 points off 8-of-10 shooting on the field and anoth...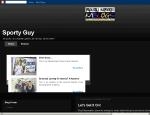 Karim Abdul finally showedbrilliance with a double-doubleto lift UST past Perpetual Help. UST 70 UPHSD 66 In a battle of winless teams, the UST Growling Tigers subdued the Perpetual Help Altas, 70-66, behind the heroics of Aljon Marian...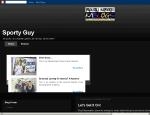 Arellano 89 Lyceum 81 AJ Serjue had a grand debut with 22 in Arellano's 89-81 win over Lyceum. In the opening seniors match, the Arellano Chiefs rode on a 14-0 start in the fourth as the Chiefs stunned the Lyceum Pirates, 89-81, for an impre...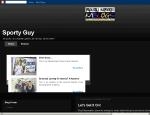 Rodney Brondial had a double-double as his Soaring Falcons walloped Lyceum. Adamson 80 Lyceum 64 In the first game, the Adamson Soaring Falcons started their FilOil Flying V Preseason Hanes Cup campaign with an 80-64 drubbing of the Lyceum Pirates.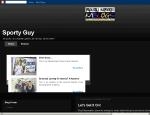 Now that it's officially 2012, it's time to get back toy laptop (gotta play my first Cabal leveling session for the year tomorrow) and make more articles. For my first blog post of the new year, I'll gonna do some Shaq and make some early forecasts f...