M.pharmacy Blog Posts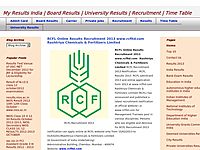 JNTU Hyderabad Results 2013 | BTech MBA MCA BPharmacy MTech Results 2013 : 1.JNTU Hyderabad has published Results for B.tech 1-1, 1-2, 2-1, 2-2, 3-1, 3-2, 4-1 and Results MBA MCA BPharmacy MTech...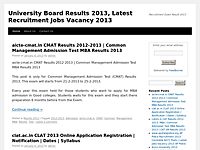 osmania.ac.in Osmania University Results 2013- B.A, B.Com, B.Sc, B.Ed, BBA, M.Pharmacy | 1st, 2nd, 3rd, 4th Semester Osmania University Results 2013 Every Year Osmania University (OU) conducts its various exams semester and annual wise. Many tim...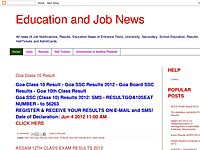 Kakatiya University Warangal,Kakatiya Universit Warangal, Andhra Pradesh has released M.PHARMACY III Semester Results 2012 so you can check your result www.edujobnews.com you can get most updated information from our site notifications,jobs,admit car...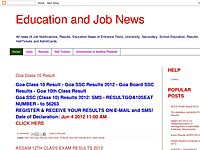 North Maharashtra University Jalgaon, Maharashtra M.Pharmacy RESULTS...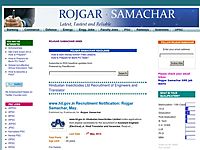 www.cgmsc.in Recruitment Notification: Rojgar Samachar, September 2012. Published by Srinivas for Rojgar Samachar www.cgmsc.in – Chattisgarh Medical Services Corporation Limited invites applications from suitable candidates for the recruitment...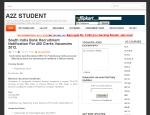 Click here to Download AndhraUniv-M.E-M.Tech-M.Pharm-Notification-30112011...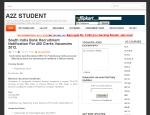 Andhra University M.Pharmacy III & IV Sem Exam October 2011 Results...