Metal Man Blog Posts
I am delighted that one of my photos was shortlisted for the Morris Oil Calendar 2016. The shot of Tramore and the Metal Man has been selected under the theme "Friendly, Reliable, Local" in this photo competition … I opted for loc...

San Francisco Bay Area: We are excited to announce that our labor of love, a Documentary Short Film (approx. 40 minutes) on the life of Victor Ries...has earned a space in two local Film Festivals. Screening info follows trailer below...."Metal...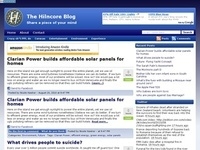 INDIA – Surgeons removed 431 coins, 196 iron bolts, 17 screws, and 3 keys from the stomach of a farmer in the state of Chhattissgarh. Sadly the man died on the operating table after the surgeons removed the objects. The man was complaining of stoma...