Modified Cars Blog Posts
Derived from the overachieving Aventador, the arrow-shaped Lamborghini Veneno pushes the performance envelope even further. The car makes use of the Aventador's mid-mounted 6.5-litre V12, bumped from 700hp to 739hp, and drives all four wheels throu...
Based on the competence and knowledge coming from the up to 800 hp strong BMW M5 HURRICANE versions, G-POWER has managed to limit the torque figures during the shifting process and so reduces the stress for the transmission. This effort shows the dif...
The seductive proportions of this vehicle will leave a distinct impression – allowing you to admire and appreciate its range of enhancements which include a front grille with 3D mesh, front grille vents in gloss black, front bumper grille inner sec...
Carlsson's aerodynamic package for the Mercedes-Benz ML creates a more purposeful and confident look for the CML Royale REVOX, with wider wheel arches emphasising the sporty side of this SUV. The front spoiler and chrome-plated grille with the Carl...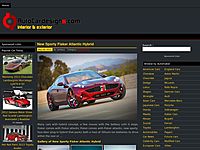 After Hennessey, German tuning firm Wheelasandmore has also presented a new package for the McLaren MP4-12C, which includes both styling and performance products. Here pictures of McLaren MP4-12C modifications by Wheelsandmore McLaren MP4-12C Style b...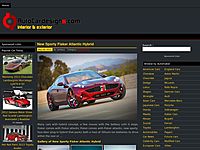 Surprises from Mclaren at 2012 Geneva Auto Salon. After Wheelsandmore, Mansory and FAB Design, German tuning outfit Gemballa has also presented its take on the British supercar. This is the first time that Gemballa has tuned a McLaren model. Here are...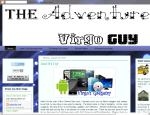 I went to the last day of Manila Auto Salon 2011. The said exhibit was located at SMX Convention in SM Mall of Asia in Pasay. It's my first time to go to an auto exhibit but I do know that there will be models and babes here besides from...