Nail Wraps Blog Posts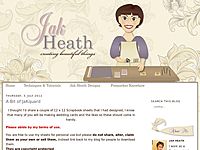 I'm finding more and more that I want to sit on an evening and enjoy a bit of beading. I love that I can sit with a bead Matt on my knee without the worry of my beads rolling off a tray and sit with Chris watching a bit of TV.What crafting is your TV...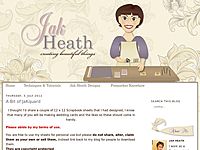 I have recently become a Jamberry Nail consultant, I have been watching my friends in the US using these Nail wraps for an age and I was dying to get my hands on them.I love pretty nails but hate salon prices and then the after-mass of getting gel or...
I've been meaning to show you these for the longest time. I was hanging on to them for a special occasion but nothing I consider worthy has turned up yet. These are the most amazing nail wraps I've ever seen I think and a friend bought them from me...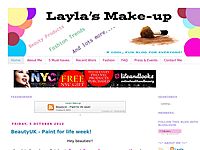 Hello lovely readers! Well here is a review you've been waiting for!! The BeautyUK Nail Wrap review!! Yep...it's here and I had a lot of fun trying these out for the very first time!! BeautyUK Portobello Nail Wraps review Pictured...
I've not got a great history with nail wraps... I can never seem to get them on easily, but when I saw there were these new 3D Diamante ones from Nailease I really wanted to make them work! I received a pack of the Violet Metallic Foils and the pink...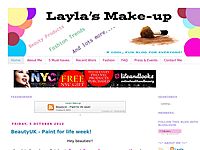 Hello to all you lovely readers! I hope you're all having a wonderful weekend! I certainly am! I had quite a relaxing morning and went for a nice cup of caramel coffee (you may have seen my tweet) and then I came home to watch Formula1! Yep!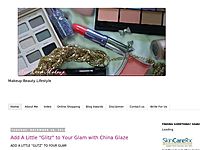 BEAUTYUK WRAPS UP ITS NAILSNational fashion cosmetics brand, beautyuk, has just launched its very first collection of nail wraps.From British style classics to animal prints and intricate foils – there really is something for every nail art lover.P...