Nature's Essence Blog Posts
Review by Chinnu Hi everyone... I am back with a review about Nature's Essence Gold Pack. I love using small facial kits which can be used 3-5 times and then finished before I get bored of it. Once, I tried NE gold facial kit and liked it. This go...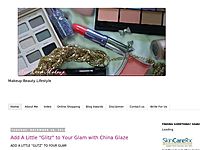 Combined Haul: Too Faced, Stila, Chambor, Bourjois, etc Now this is a combined haul where some products are bought recently..some earlier but I forgot to share.. The Chambor, Bourjois, etc are all recent buys.. So lets hop on to the haul ;) Wha...
Hello gals! Do you like winter more or summer? To be frank i hate winters so invariably that makes summers better for me.In fact my skin loves summer.Its hard to believe but my skin tends to break out a lot during winters. :( Don't know wh...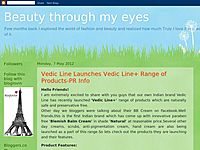 Hello Friends!Today I am reviewing Aloe Vera gel from the brand Nature's Essence which is well renowned for its Facial kits and face packs.So did this product woo me entirely? Read on to know more.What the Company Says?Aloe Vera is a world renowned p...