New Parenthood Blog Posts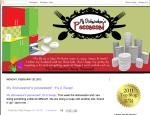 Thirteen years ago this week I became a mom for the first time. The road to motherhood was not easy. My husband and I endured four miscarriages in a little over a year. Just when I had given up and decided that being a biological mother may not be in...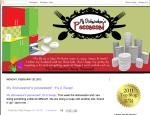 As I was waking up I could hear crying. Loud crying. Almost bordering on screaming. I called Joe's name, but he didn't answer. I couldn't see my husband sleeping on the pull-out chair. I was still sore and did not want to move until I h...