Nicole Polizzi Blog Posts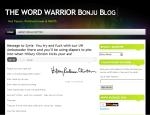 YAY! UNFORTUNATELY THEY ARE SIGNED FOR THIS YEAR – 2012 – 2013 IS THEIR LAST 6TH  YEAR – CANCEL IT NOW!!! GO HOME TO BROOKLYN YOU BUNCH OF EYE TALIAN SLACKERS! IT WAS HORRIBLE WHILE IT LASTED NOW TAKE THAT OTHER BITCH OFF TH...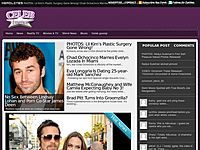 Pregnant star of Jersey Shore reality TV show, Snooki, has posted a photo to her Twitter account which showed her make-up free with the caption: 'My clean canvas before I get artistic.' The 24-year-old whose real name is Nicole Polizzi is clearly...
The ever-expanding world of Snooki is making a jump into children's retail. The pint-size "Jersey Shore" star is expanding her licensing deal with shoemaker Happy Feet to include a children's and infant's line of her sig...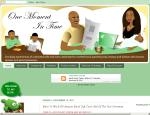 The reality TV star Snooki, real name Nicole Polizzi, is expecting her first child with her long-term boyfriend Jionni LaValle, who she has just got engaged to. She said: 'I have different priorities now. I don't care what anybody else thinks. As l...