No-oil Salad Dressing Blog Posts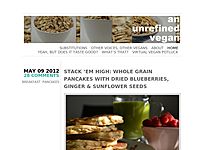 A bit of a cheater post, this.  The beautiful green (and purple and yellow) beans came from a neighbor's garden – have I told you about Bountiful, Utah yet?  Everything grows like mad here. Could be why it's called Bountiful.  Ma...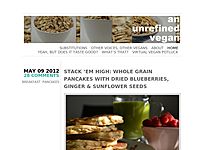 When it comes to salad dressing, I'm on auto-pilot.  It takes me mere seconds to whip up an oil-free vinaigrette and it's really light and wonderful – but – it's getting a bit tired.  Enter the ripe tomatoes Kel has be...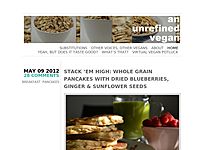 My kitchen mojo has been a little spotty lately so my weekly menus have been stacked with meals I can prepare without needing much time or brain power.  Right now I need to be able to sleepwalk through dinner prep. But even a detailed shopping list...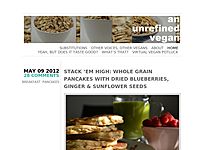 Big thanks go out to Holly at My Plant-based Family and to Averil at The Cook, The Baker and the Clay Boy Maker for sharing The Versatile Blogger and The Sunshine Awards with me.  Woohoo!  I really appreciate the recognition from these two wonderfu...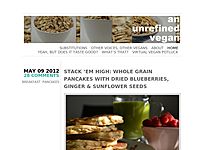 As I was preparing this salad, a mass of rain clouds was stalled just to our west threatening a deluge of rain, thunder and lightning.  By the time the salad was in the refrigerator, ready for dinner that evening, the temperature outside had dropped...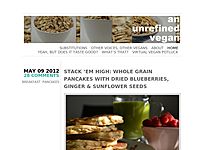 I won't say who, but one of us in the household loves and appreciates that wee, sweet cabbage, the Brussels sprout.  One of us could live the rest of his days never spearing his fork into another one of the adorable, little green globes.  In...