One Passion Blog Posts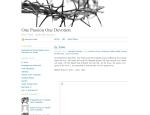 yesterday we celebrated Mothers Day with the kids and my MIL at the Auckland Museum… the kids loved the Oceans and Land, Weird and Wonderful (eeek those bugs are soooo gross!) and a Kids in the Past exhibits and i loved the vintage clothing and fur...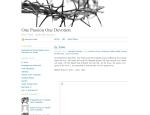 "I have but one passion – it is He, it is He alone."  Count Nicolaus Ludwn Zinzendorf Tagged: call of God, church, count zinzendorf, God, identity, jesus, one passion, one passion one devotion, prayer, purpose, zinzendorf...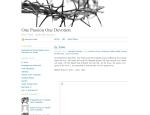 'I have one passion: it is Jesus, Jesus only.' ~Count Zinzendorf         . Tagged: christianity, church, count zinzendorf, one passion, Quotes...