Open Rice Blog Posts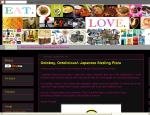 Welcome to Casa Roces! A hidden gem in the vicinity of Manila's white house- Malacañang. I've spent 13 years of my elementary and high school life side by side with the palace, yet, I've never heard of Casa Roces until I graduated college.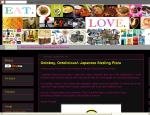 Got to try this Japanese restaurant in Regis Center Katipunan called Moshi Moshi together with other Openricers last month. "Moshi Moshi" is a widely used Japanese language greeting to mean hello when answering the telephone or to get somebod...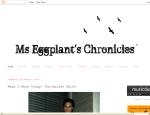 My afternoon yesterday was spent sampling the different goodies that Akiba Cafe had to offer: Akiba's Interiors Akiba Cafe is located at the 2nd floor of SM Megamall's Bldg A, right beside Spam Jam and opposite Marks & Spencer's. It's a quiet...