Pacific Crest Trail Association Blog Posts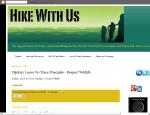 2012 PCT Accomplishments Miles of trail maintained: 1170 Number of volunteers: 1637 Total volunteer hours: 92,418 Total value of these hours: $2 million...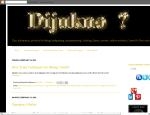 About Dijukno? Dijukno Dijukno? was started as postings on Facebook sharing things I have learned early on since I began hiking in July 2010? Read more »Did you know?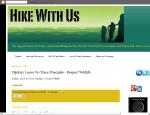 Jennifer Tripp PCT Certified Sawyers, Crew Leaders and Partners – This is a solemn reminder to observe all safety rules and precautions when using chain and crosscut saws on trail maintenance projects. Below are two articles from the Appalachian...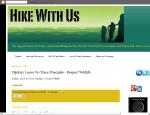 Come see the Boulder Buster in action! Volunteers will have the fun and unique opportunity to work with PCTA and Tahoe National Forest staff as they use the Boulder Buster. Check out this cool videoto see how the Boulder Buster works. Better yet...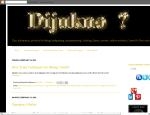 Dijukno you can do your part maintaining the trails you hike, and have a great time while doing it? Thunderous winds blew across much of the Sierra on November 30, 2011 causing widespread damage. These unusually strong northern winds gusted to more...