Pandyas Blog Posts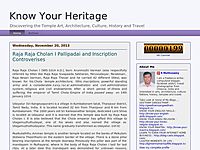 Sivagiri (சிவகிரி) Sri Mahadevar (ஸ்ரீ மகாதேவர்) Rock cut cave temple is located in Alwarkovil (ஆழ்வார்கோவில்) village, Kalkulam (கல்குளம்) taluk, Kanyakumari district, T...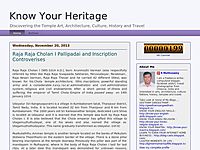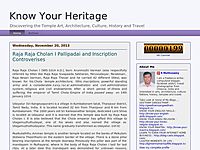 Rajagopalaswamy Kulasekara Perumal temple, Mannarkoil Our next stop was the Mannarkoil. Mannarkoil Rajagopalaswamy Kulasekara Perumal temple is located at a distance of about 1 km towards west side from Brahmadesam Kailasanathar Temple. From A...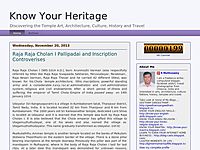 Facades of Kalugasalamurthy & Kutralanathawami TemplesKalugasalamurthy Entrance Pillared HallKalugasalamurthy rock cut cave temple excavated on the south-eastern slope of the low rising Araimalai hillock. The present rock cut cave temple has tran...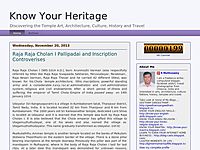 Picture courtesy: Bhusavalli Pandyan Yatra 2015 Kalugumalai Jain Monastery Kazhugumalai Jain Monastery Kalugumalai is an ancient Jain heritage site that has the natural cavern with rock beds where Jain ascetics observed vigorous penance an...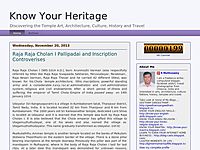 Vettuvankoil & Pallava Monoliths Mamallapuram Vettuvankoil & Dharmaraja Ratha ShikaraAfter strenuous travel around Sankarankoil region the Day 1 programe came to an end and returned back to Tirunelveli. We looked forward the delicious food at...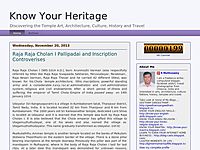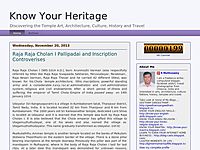 On 22 January 2015 at 08.10 pm our Pandyan Yatra commenced from Egmore Railway station and a team of 24 participants boarded the Nellai Express bound for Tirunelveli. Our train reached Kovilpatti by 07 15 am next morning. Initiall...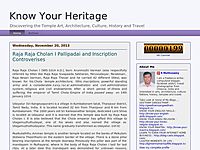 @ Kazhugumalai Photo courtesy: Ms Ramamani Jeyaraman@ Kazhugumalai Photo courtesy: Kishore Mahadevan@ Kazhugumalai Vettuvankoil Photo courtesy: Kishore MahadevanFor the last five years, Tamil Heritage Trust (THT), an organization of heritage lovers...