Patriarchy Blog Posts
by Laurel C Schneider   Feminist theologians have pointed out for decades the God of Christians has been conceptualised in almost exclusively male terms. Similarly black and womanist theologians that the God of Christians has usually been concep...
by Kiera Feldman   The security guards were bored. It was the first weekend of May 2010—a time when students at other universities were partying before finals. This, however, was Patrick Henry College (PHC), the elite evangelical school better...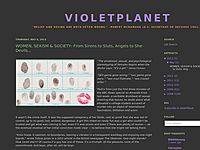 "The emotional, sexual, and psychological stereotyping of females begins when the doctor says: "It's a girl." -Shirley Chisholm "SEX game gone wrong," "sex game gone awry," "sex-mad flatmate," "sex-crazed killer." That's from...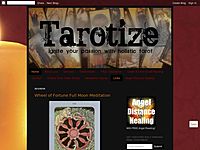 "You call me a witch as if it's a bad thing..."Writing about my own perimenopausal angst over on the Seer Pathways blog yesterday, I realised that someone needed to make a Tarot Spread about a woman's four ages. Because as my friend, Pip Miller, over...