Paul Of Tarsus Blog Posts
by Norah Carlin   Introduction   Marxists, since Marx and Engels themselves, have always believed that only a socialist revolution could open the way to sexual freedom and equality. Engels, whatever the limitations of his own nineteenth-c...
by Philip Davies   I cannot resist making a contribution to the recent spate of exchanges between scholars about the existence of Jesus—these mostly on the internet and blogosphere, and so confined to a few addicts, but the issue has always be...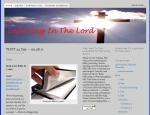 What we have in these two chapters are seven letters from the Lord Jesus dictated to the apostle John. These letters are addressed to seven churches in Asia (modern day Turkey).
  Last afternoon's ninety-odd minutes of amateurish opining on a haphazardly collected thousand-plus pages of a premodern near-eastern text, did not went well. While studying the classical literary texts require participants to involve the...