Perfect Pearl Mists Blog Posts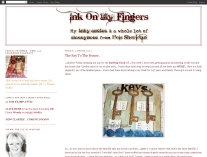 ... I had a wonderful weekend at Birds In The Barn in Essex. I love that shop - tis chockful of gorgeousness and owner Janet is a brilliant hostess. Over the two days I did two completely different classes. Both were fully booked - so hooge thank...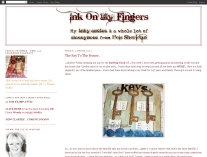 ...Tis a very long time since I had the chance to play along with one of my fave challenges - the Simon Says Stamp & Show challenge, all the deets are HERE for this weeks theme, along with all the totes-amazeballs arty stuff from the DT. So, no...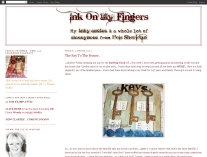 Gooooodly Morning Stampers and a very happy sunshiny Sunday to you all. Many thanks for the gorgeous entries for last weeks challenge. This week is a very special challenge because it is sponsored! The lovely folks at Crafty-Emblies are kindly spo...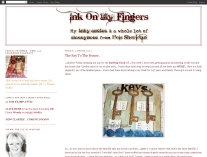 ...mmm, nomnom-nommety-nom! Sounds like an edible treat doesn't it? Actually, it's the name of the two colours I plucked from the Drawer of Sprays last night when I fancied myself a little play in the Room of Stash. The Melted Chocolate is a gorge...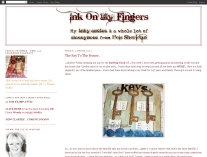 ... March! Blinking blimey, you turn your back for a few minutes and someone fastforward's us right into March! But that can be a goodly thing because it means that there's a new 12 Tags of 2012 from the one and only Duke of Distress. CLICK HERE t...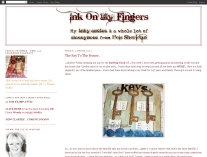 ...do you ever get that "made-those-once-need-to-make-them-again-right-now" urges? You know those little roses I made yesterday from the Mini Tattered Florals die? Well, I am officially addicted... as I also seem to be turning several shades of pas...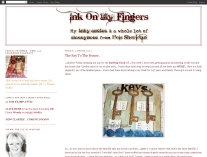 ...Cor blimey and thrice alive already! Who did it... go on, own up... it wasn't you was it... fast forwarded November and made it December already!! I say it every month but... time seems to be going a whole lot faster than it used to and I know y...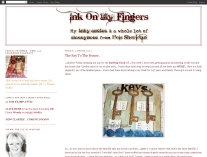 ...derder der der derder der... dededeedee dee. Sorry, I have Ghost Busters in my head now... I shall be singing that alllll day long no doubt!Anyways... ignoring that daftness and moving on, like you do... to today's post which is another Saturday...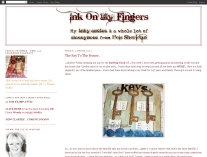 ... aha, tis the first of the month, a pinch and a punch and all that... but it also means that it is time for a brand new Challenge over on The Artistic Stamper Creative Team blog. To see all the deets etc, please click HERE.My entry is a tag... wh...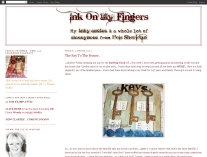 Goodly Morning Stampers and a very happy Sunday to one and all. Many thanks for the gorgeous starry entries for last weeks challenge. This week I was hum-hawing about the theme so I just set about making something with the hope I could pop the them...