Photo Comics Blog Posts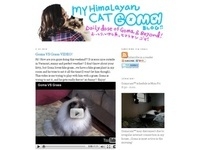 Who is a better model? Vote for your favorite photo!! 1. GOMA 2 KUMA...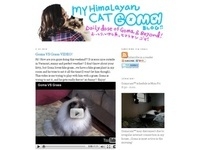 Today, we found a small bat in our window. Great thing in Vermont is that we have such a great wildlife. Goma is exposed to so many of them over the years. Such as Squirrels, loons, ducks, Turkeys, Racoons, Deers, Fox, Porcupine, Chip monks etc... Th...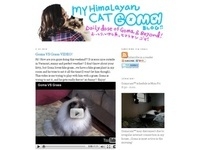 SACHIE: Goma...how many times do I need to tell you... GOMA: How many times do I need to tell you dis in mine! Kuma mess everythin here and hide stuff!! KUMA: I don do that GOMA: I know you do I found bunch of my toys under the couch!! SACHIE: Goma i...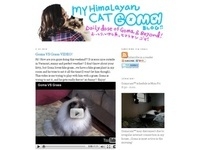 Make sure all your drawers are closed no matter how hurry you are, because Goma will come takes that drawer and he won't move. lol. I just thought this picture was funny because it looks like I have a cat living in my file cabinet. Next time Goma dis...