Pimento Cheese Blog Posts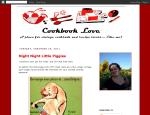 Planning lunch for your honey on Valentine's Day? Here are a few menus suggested in Meals Tested Tasted and Approved, published by the Good Housekeeping Institute in 1933...... 1 .....Tomato BouillonJellied Crab Meat SaladClover BiscuitsSteamed...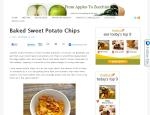 I am so incredibly excited about starting Light Bites again, and wanted to thank Jamie for her email about it! She plans on cooking along with me, so be sure to check out her blog – its amazing! Something tells me that hubs is happy that I̵...