Praisebreak Blog Posts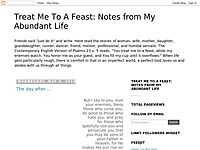 Whoever can be trusted with very little can also be trusted with much, and whoever is dishonest with very little will also be dishonest with much. Luke 16:10 (NIV) http://www.firstbaptist.com/praise_2012.gif Saturday, after my run,...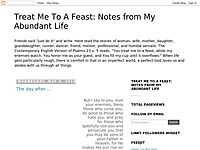 I am eternally optimistic. Gratefully, it's how I'm wired. Happily, it seems I've passed it on to my son, who always finds joy in what he's doing, including making his dinner, see? (Who knew dinner could wink at you?) So, i...