Raja Raja Cholan I Blog Posts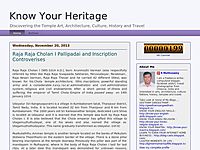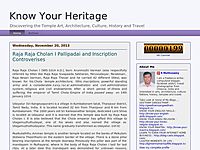 Contd. from Part 2...Lakulisa Pasupata ShaivismThe earliest known ati marga (ascetic path) is Pasupata Shaivism. It is an ascetic devotional bhakti movement worshiping Shiva as the supreme deity. Lakulisa was the founder of Lakulisa Pashupata Shaivis...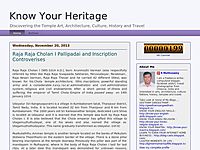 Facade of Somanathesvara Temple, MelpadiMelpadi (மேல்பாடி), a quaint village (Latitude 13.04538 and 79.25931 Longitude) with a salubrious climate and picturesque landscape of paddy field, is on the Tiruvalam – Poigai road and lo...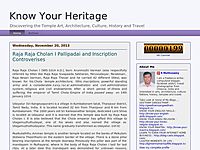 Statue of Raja Raja Chola I (முதலாம் இராசராச சோழன்) Raja Raja Chola I (முதலாம் இராசராச சோழன்) Birth Name: ArunmozhivarmanDynasty: Chola DynastyCapital: Thanjavur R...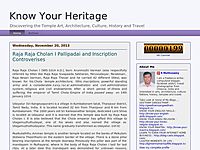 Raja Raja Cholan I (985-1014 A.D.), born Arunmozhi Varman (also respectfully referred by titles like Raja Raja Sivapaada Sekharan, Peruvudaiyar, Parakesari, Raja Kesari Varman, Raja Raja Thevar and he carried 42 different titles), was known for...