Rescue Operation Blog Posts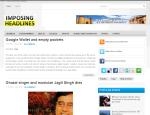 Body of one more martyred soldier of the Pak Army has been pulled out in Gayari sector of Siachen. The number of bodies of martyrs found thus far now totals four. According to ISPR sources body of one of the soldiers buried under snow on April 7 has...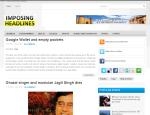 Landslide in Siachen has blanketed 138 Pakistan Army personnel since one week The rescue operation in Siachen, Pakistan entered its seventh day with the arrival of three Swiss, six German and eight American experts on Friday. The search operation, un...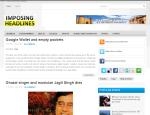 Siachen landslide buries 138 under 80 feet of snow/rubble As rescue efforts to recover the buried soldiers enter its sixth day in Gayari, Siachen, another priority point (Sixth Site) has been added to the search, adding to the already five identifie...