Romantic Homes Blog Posts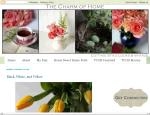 image source: Romantic Homes Feb. 2013 I always love to join Debbiedoo's Copy Cat Challenge but, I can't always find something to copy that I have the supplies for. But, this month I had the three items in this full page photo taken from Rom...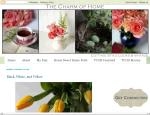 Thank you Romantic Homes for the feature in Site Seeing in the June 2012 issue. Thank you to Beth Livesay and Jacqueline deMontravel for featuring my blog and including me among the talented people of Romantic Homes magazine.&n...