Roundup Ready Soy Blog Posts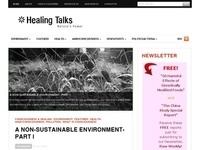 (Healingtalks) When U.S. regulators approved Monsanto's genetically modified "Bt" corn, they knew it would add a deadly poison into our food supply. That's what it was designed to do. GMO Bt-corn The corn's DNA is equipped with a gene from...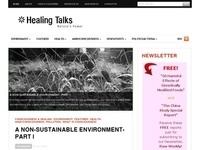 Breaking News: California GMO labeling initiative is filed Nathan Batalion, Global Health Activist, Healingtalks Editor (Healingtalks) This week the grassroots Committee For the Right to Know, a wide-ranging coalition of consumer, public health and e...