Sangam Anthologies Blog Posts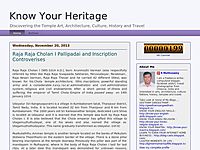 Poompuhar Art Gallery - WikipediaPoompuhar Beach - WikipediaKaveripoompattinam (காவிரிப்பூம்பட்டிணம்), also called various names from ancient times, Champathy (சம்பாதி) (as cited in Manimekal...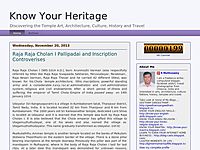 Mrs. Vaidhehi Herbert from Hawai, USAMrs. Vaidhehi Herbert with Mr.HerbertVaidhehi Herbert, a Tamil scholar from Thoothukudi (Tuticorin) and at present she lives in Hawai, USA. She has translated 12 out of 18 anthologies of Sangam literat...