Second Apartment Blog Posts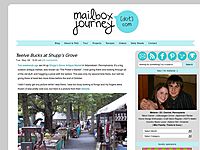 If you've been a reader of Mailbox Journey since just about the beginning, you might remember what our living room looked like when we first moved into our apartment in November. We had minimal furniture and it just looked cold. It definitely s...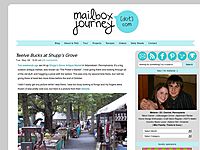 I highly doubt you remember this, but a couple of Weekend Wrap-Up's ago, I posted a picture of a milk glass tutorial that I found in a magazine. A few weeks later, I got 'er done. I had leftover orange paint from when I did Travis'...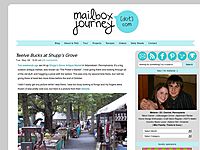 I've wanted to put a chalkboard in the kitchen for awhile now. I actually had a chalkboard that I used while growing up, that was the exact size as the one I now have in the kitchen. I used it all the time as a kid, and my Dad always said, R...