Servant Leaders Blog Posts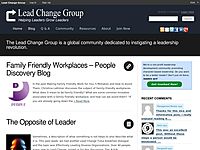 Posted in Leadership DevelopmentPartnershipsOver the last few weeks, I have been working together with a team to prepare a proposal in response to The Children's Trust (TCT) Invitation to Negotiate (ITN) "Safe and Supportive Communities:...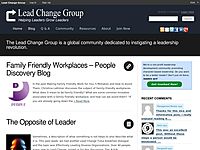 Posted in Leadership DevelopmentOn March 6 and 7, I attended the World Leaders Conference 2013 in West Palm Beach, Florida. This was my second time attending this dynamic conference focused on defining the philosophy and practice of servant leadersh...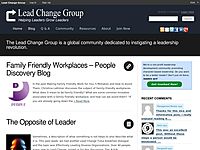 Posted in Leadership DevelopmentAre you a leader? Or a boss? Do you know the difference between the leader and the boss? In this article, you will be able to differentiate between the two and distinguish if you are a leader or you are acting as a bos...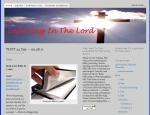 Christian Links 03.14.13 Here are some great links I came across lately: 9 Things You Should Know About the Bible in TV and Film Getting Real with Personal Sin (Interview with Matt Chandler) 25 Ways Men Can Be Servant Leaders Penn Jillette discusses...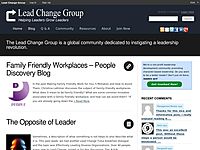 Posted in Leadership DevelopmentLight Your WorldValue CreationWorkplace IssuesWorkplace attractiveness is an optimistic attitude or a positive emotion an individual has towards an organization (Aiman-Smith et al. 2001).  The attraction process invo...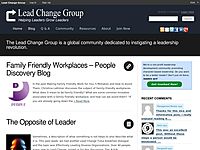 Posted in Leadership Developmenthttp://smartblogs.com/leadership/2012/11/15/what-great-leaders-know/The best leaders have a secret. It's what enables them to outperform the rest. Do you know what it is? It's probably not what you think. Certainly...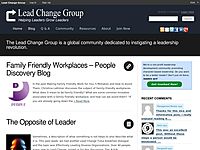 Posted in Leadership DevelopmentServant Leadership is one the most effective ways to make a positive impact on your organization and the members within it. We have all heard the saying "Lead By Example," but Servant Leadership takes leading by ex...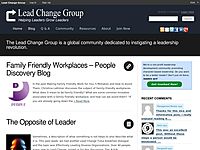 Posted in Leadership DevelopmentIn leadership, there are two distinct organizational models. Since few things are quite so black-and-white, we might consider them to be two ends of a continuium, with a virtually limitless number of stops between the...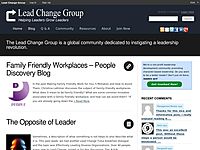 Posted in Self LeadershipOn June 29th, my parents, sisters and their families were in route from North Dakota and Montana to Oklahoma for a long weekend together. As I was preparing for their visit I received this message from my aunt,"You all hav...