Shadow Card Blog Posts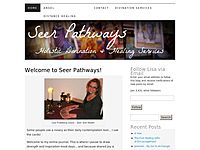 "The heart can think of no devotion Greater than being shore to the ocean ― Holding the curve of one position, Counting an endless repetition." ― Robert Frost The Row of Five Fish + Rider + Key + Lilies + Heart describe … Continue rea...
Tarot of QuotesWelcome to the Samhain Blog Hop. If you have just arrived from Carolyn's contribution, thank you for stopping by. You can jump back onto the blog hop train and continue your journey by clicking on the link to Amethyst's blog at the end...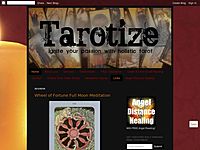 Have you checked your Tarot birth cards yet to find out your Soul (inner desire/motivation), Personality (similar to the Zodiac Rising Sign) and Shadow (Jungian term for repressed stuff) cards yet?Do you wonder what these cards and archetypes have to...