Sharmila Tagore Blog Posts
AB KE SAJAN SAWAN MEIN AAG LAGEGI BADAN MEIN FILM-CHUPKE CHUPKE DIRECTOR-HRISHIKESH MUKHARJEE MUSIC-S.D.BURMAN LYRIC-ANAND BAKSHI DHARMENDRA,SHARMILA TAIGORE,JAYA BHADURI, AMITABH... Wanted to taste upon world's best Indian Classi...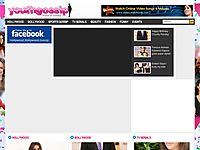 Hrithik Roshan rescues Sharmila Tagore at Casablanca Airport Veteran actress Sharmila Tagore, who's a jury member at the Marrakech Film International Festival, who on her way to the festival on Thursday, but as luck would have it, she found...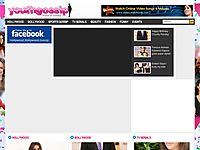 Sharmila Tagore awarded honorary Doctorate of Arts by the Edinburgh Napier University Time of double celebrations for veteran Bollywood actress Sharmila Tagore! She must be already glowing with happiness after the wedding of her only son Saif Ali Kh...
Last night we went to the wedding reception of Kareena Kapoor and Saif Ali Khan, 2 mega Bollywood stars, and in Saif's case, heir to a title and the legacy of his dear father and our friend, the late Tiger Pataudi. It was all very grand and bea...
In the midst of all the speculation about the forthcoming wedding of Bollywood uber-stars, Kareena Kapoor and Saif Ali Khan, we must not lose sight of Saif's 2 pretty sisters, Soha and Saba.  Soha is also an accomplished Bollywood star, as I a...
Quick, quick. Can one of you please fill me in on The Fuss that I have clearly missed ? Jeepers, what kind of gossipy blogger am I, if I don't even know the what/where/why of The Fuss.   Bad start to the day, Christine.  ...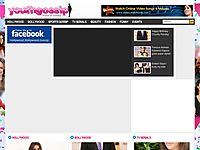 For me, walking the runway is fun, avers Sharmila Tagore! Yesteryear actress Sharmila Tagore recently walked as a showstopper for designer duoAshima-Leena for the ongoing Delhi Couture Week (DCW) on Thursday. There she revealed that walking the...
What would a Bollywood Gupshup section be without Bebo ? Sister of Lolo, whom I already blogged about earlier today. For those of you not totally in the Bollywood loop, Lolo and Bebo are 2 sisters, and part of the famous Kapoor clan, real Bollywood n...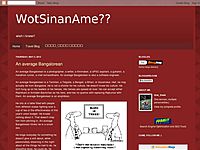 Every time an old song plays on TV, my Dad will be ready with the same monologue that has been echoing in my house since time immemorial. He starts off with, "What a great song! Those days..." and he closes his eyes as though he's going into a state...