Shoe Suggestions Blog Posts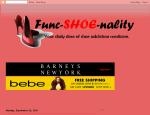 Sometimes, no matter how good things are, they shouldn't be together. That is the case with Ciara's Julea Demani off shoulder dress that is so gorgeous during the Miss America 2017 pageant in Atlantic City, New Jersey. I don't have enough good words...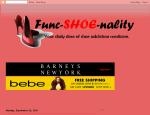 Photo from E! Online. Naomi Watts arrived at the Tribeca Film Festival wearing a printed Alexander McQueen tea-length dress that took inspiration from a church's stained glass window. A red clutch was perfect to accessorize the dress but it was tho...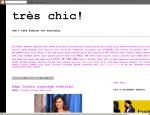 Photo from eonline.com Naomi Watts should have worn any of these shoes instead of those hideous chunkies. Argh! Shoe Suggestions for Naomi Watts by joannalyne featuring high heel shoes Alexander mcqueen shoes alexandermcqueen.com Chr...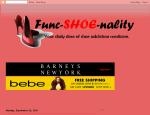 Photo from E! Online. One of my favorite red carpet stars is Charlize Theron. She is so elegant and sophisticated every time. Dress her with a potato sack and I bet she'd still look gorgeous. And her feet are too die for... she has every woman's dr...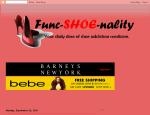 Photo from E! Online. It's such a sad thing when bad shoes land on good people. It's sadder when those good people are known to have good taste in shoes... like Cameron Diaz. She usually wears kick ass shoes except for this one instance during Chri...