Singapore Street Food Blog Posts
A trip to Singapore would not be complete without experiencing a meal at the Maxwell Rd Hawker Centre.
The children have enjoyed a three day stay at Sentosa Island Resort were they made the most of the passes into some of the attractions Sentosa has to offer. For the next part of our trip I have chosen some budget accommodation in Singapore's' Chi...
Staying right in the heart of Chinatown Singapore at the Porcelain Hotel...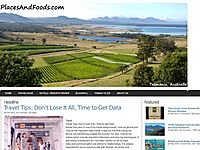 TweetSeng Thor Greasy Oh Chien (Oyster Omelette)   Oh chien is a Chinese Hokkien word for oyster omelette. On our quest to find the best street food in Penang, we found a unique place for oh chien.  It is at Kopi Kedai Seng Thor located at 160, Leb...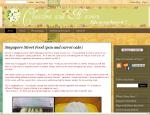 We are in Singapore and if I don't blog about food it's a shame so here it is . I have decided to start a series on our own take of Singapore culinary adventure . As in when we come across something new we will put it here but I am aware that bei...