Skateboarding Blog Posts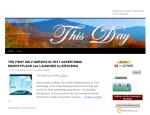 The Filipino skateboard enthusiasts had enjoyed and experienced the country's first and biggest skateboarding event , dubbed CONVERSE Asia Crown, last March 31, 2012 at the Trinoma – Mindanao open parking lot, as it aims to promote skateb...
Here is a skate video that was filmed with a remote control helicopter created by Quintin.  I haven't ever seen a video incorporating this before so its probably only a matter of time before we see other action sports following in the same ste...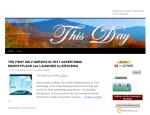 A skateboarder's crowning glory, CONVERSE Philippines is set to bring to the country the Asia's biggest skateboarding event dubbed as the Asia Crown on March 31, 2012 at the TriNoma Mindanao open parking, which is the event's official venue p...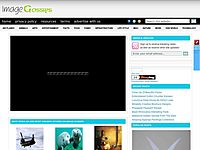 Amazing Skateboarding Dogs:    ...
Haroshi, a skateboarder turned artist has been making these amazing sculptures for several years.  He creates these wooden carvings entirely from old recycled skateboard decks.  The intricate designs have a pixelated/wooden mosaic style and the r...
The Globe Bantam Cruiseboards...
"Every frame has a story to tell. Every scratch is a letter, every chip a flare of creativity, every mark a test of endurance, every groove a path of accomplishment. Every ramp, every rail, every fall, every cheer, every journey. Every trick yo...
The two guys in the picture below are the famous hip-hop artist Lil Wayne and the young four-years old super-talented skater Jacob Christopher.     This video shows our two heroes together with Stevie Williams doing various tricks on Da Pl...
7 girl riders, 1 van, 15 days, Spain, 4.300km, 416 GB of raw material… culminating in one video, divided into four chapters. This is a video about seven girls who dared to chase their dream and started on the adventure of their lifetime (or at lea...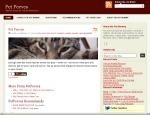 Skateboarding Tuxedo, the Boston Terrier, explores Paris with wheels. Amazingly none of the tourists stopped to see this amazing dog and his skate abilities.
If you thought Moscow, Russia, is just too cold even in the summer months you've been so wrong! The weather is warm enough to make Russians and Russian girls go out in the streets and have some good times. Our heroine Victoria Safronova used those wo...
Skateboarders Fighting Nature's Elements in Buenos Aires. Never Extinguish: a burn production skateboard movie in Buenos Aires showing exceptional riding while a tornado approaches.