Sons Of Anarchy Blog Posts

Following are some blogs with cool, savvy reviews - not written by me - of some excellent television shows -Candace Boyle: Game of ThronesTom Brande: CommunityAnnie Carter: Boardwalk Empire Marisa Frydman: The AmericansDanielle Kaslow: Gir...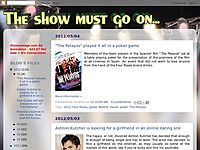 Johnny Lewis the former star of the series Sons Of Anarchy playing the role of Kip 'Half Sack' Epps, was found dead by police in Los Angeles at the entrance of a house after falling off the roof in an altercation rather strange and is still under inv...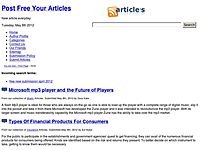 Many of you have heard of Ride to Work Day. Well how many have heard about "Forget Work and Lets Ride Day"? It takes place on the last Wednesday in June every year and it is a one day biker Holiday, where everyone who rides a Motorcycle ditches work...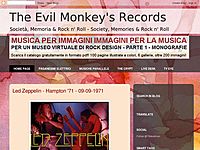 ...This is what she felt... 3x11 - Bainne 1. Tara Holloway - "Boyfriend" 2. Alesund - "Sun Kill Moon" 3. Gary Clark - "Bright Lights" 4. Dixie Witch - "What You Want" 5. Jonathan Clay - "Gypsy Woman" 6. Battleme - "Dead Man" 3x12 - June Wedding 7.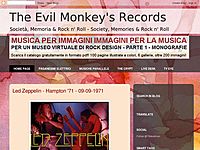 My old man's manuscript: he said there's only two ways an old lady makes it. Either you tell them everything, or you tell them nothing. 3x09 - Turas 1. Scala And Kolacny Brothers - "Our Last Fight" 2. We Were Promised Jetpacks - "An Almighty Thud"...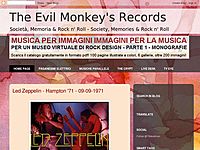 "Even if I'm the Devil, it wouldn't be the first time you shook my hand" 3x08 - Lochan Mor 0- The Forest Rangers - This Life (Celtic Mix) 1- Black 47 - "Big Fellah" 2- Attika 7 - "Greed And Power" 3- Flatfoot 56 - "The Long Road" 4- Dreadnou...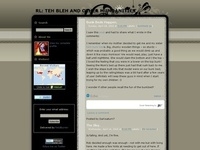 Guest post written by Heather Miles I never really expected myself to be so interested in a show about these outlaw bikers. Never have I showed any interest in motorcycles or really anyone that rides them before. But I was surfing through the TV cha...