Stephen Mchattie Blog Posts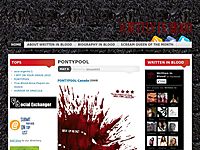 WOLVES-France/Canada-91 Mins. 2014 Directed and Written by David Hayter Cayden Richards (Lucas Till) is a young, athletic teenager with everything going for him and a bright future on the horizon. That is until he discovers that he's not only a...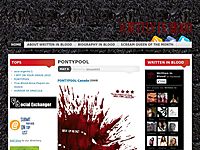 TORMENT-Canada-80 Mins. 2014 Directed by Jordan Barker Written by Michael Foster and Thomas Pound Torment begins with the home invasion and subsequent murder of a rural family by a group of unknown assailants, their faces hidden by hoods and shadow...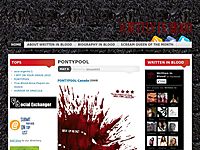 HAUNTER-Canada/France-97 Mins. 2013 Directed by Vincenzo Natali Written by Brian King Ghost and haunted house movies have changed over the years. They used to be simple, they followed a pattern. The ghost haunts the house and the living people are sc...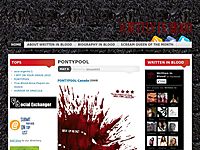 THE TALL MAN-United States/Canada/France-2012 Written and Directed by Pascal Laugier Watching The Tall Man is like driving on a road late at night that you think is familiar. You are under the impression that you know your way around and that your de...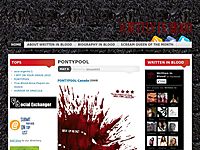 PONTYPOOL-Canada-2008 Directed by Bruce McDonald Written by Tony Burgess and based on his novel Words are a powerful thing. Did you ever take a simple word and repeat it over and over to yourself? A word as simple as 'what' or 'who&...
Release Date: 2012 Cast : Stephen McHattie, Kristopher Turner, Crystal Lowe ,Shawn Roberts,Kristen Hager,Emilie Ullerup,Robert Maillet ,George Buza Director: Casey Walker Genre: Comedy , Horror Synopsis: Infected by a virus, a mild mannered HR manage...