Steve Rushton Blog Posts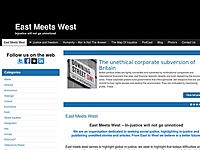 Submitted by Dan Ashman, Litigant-in-Person in the case of City of London Corporation v Occupy London. Before Judgement I felt compelled to stand as a litigant-in-person; it was not an intellectual decision. At first I felt no fear. Later, even the p...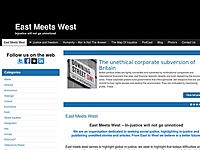 Tribal Peoples' Rights: The Globalised System's Wrong Corporations, development and neoliberalism violently destroy the lives, livelihoods and lands of groups who offer globalised society an alternative. These groups of people genuinely strive fo...