Studiopress Blog Posts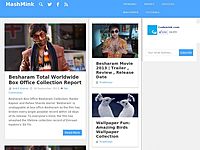 The toolbox contains the tools of my favorites , really sensational services to improve your productivity and your efficiency on the web. Free Toolbox The Free toolbox contains the services and the...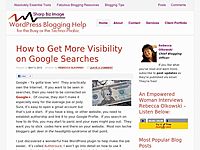 I decided to take the plunge the other day and switch my WordPress theme for Sharp Biz Image  to one that is designed to be mobile responsive.  Before that, I was using a plugin called WP Touch. The plugin creates a generic theme for cell phone vi...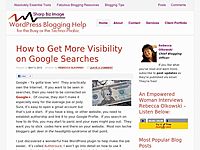 WordPress just issued a new release.  That means you will see a message at the top of your screen telling you to click on the upgrade button.  The newest issue of WordPress is very cool.  See the video below.   There is a definite order of st...