Sunday Mornings Blog Posts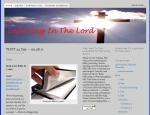 Curse Ye Woodchuck If you often have trouble sleeping, try reading Psalms 3 and 4. David, running for his life and surrounded by Absalom's rebellious army, wrote in Psalm 3:5, "I sleep and wake up refreshed because you, LORD, protect me." Psalm...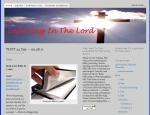 Wigglesworth's Words When you're tempted to stay in bed on rainy or cold Sunday mornings, remember the sacrifice of early generations. Februarys were exceedingly difficult, for example, in Puritan New England. Judge Samuel Sewall once noted in hi...
  I am meeting the church board this Wednesday to address the cheeky email I sent them about my fierce dislike for the pakistani-ordained self-proclaimed charismaniac prophet, Mr Francis Khoo, of Covenant Vision Christian Church.   Due to t...
  I vacuumed the glass of iced coffee as darling chirped about her singing that morning in church to a homemaker-cum-former model-cum former TV actress-cum former recording artiste friend. We were lunching at Changi Chity Point last afternoon a...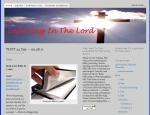 If you often have trouble sleeping, try reading Psalms 3 and 4.
  A wiry forty-something, duracell-charged indian mickey mouse bounces onto the stage. It is ten minutes past twelve. The homily is over and the tubby guest preacher from a fundamentalist-run halfway house for convicted drug addicts has shuffled...
  Last afternoon's ninety-odd minutes of amateurish opining on a haphazardly collected thousand-plus pages of a premodern near-eastern text, did not went well. While studying the classical literary texts require participants to involve the...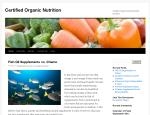 Sometimes it's hard to sit and eat a balanced meal. I know most of us have at least one time during the day when we don't have time to eat right or at all. I would venture to say … Continue reading →...