Sweet N Savouries Blog Posts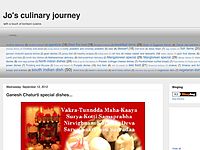 Orange kesari bhath /orange semolina puddingMy husband and kids just cannot resist eating desserts especially during festive season and our family favourite dessert is semolina pudding /rava kesari/kesari bath/Sheera but this time with an Orangy twis...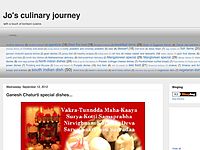 Stuffed Gulab Jamun We Indians are fond of sweets. Many varieties of sweets are prepared, served and tasted all over India. Indian Festivals and marriage parties cannot be completed without sweet dishes. People in India serve and of...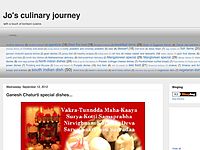 Chakkuli/chakli/murukuRecipe by Preethi baligaChakkuli/muruku is a deep fried indian snack enjoyed in every household specially during festive season,especially during deepavali,ganesh chaturthi and nagapachami.So i make sure to prepare these crispy...