Tarot Ecourses Blog Posts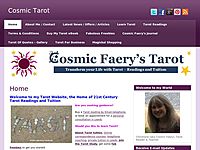 The Summer Solstice is just around the corner, and because it is a major celestial event, I am offering you the chance to receive the Tarot Moon Journal 2016 for free (usually £5.00), when you buy the Tarot Astrology Self-Study course. If you have...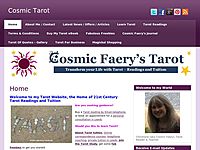 Thinking of enrolling on the Beginners Tarot correspondence course?   There's no better time than the here and now, because I have just reduced the fee from £139 to £99. That's a big £40 saving! If you find it hard to get to grips...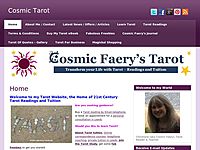 If you love Tarot journalling, then perhaps you would like to treat yourself to my latest ebook, the Tarot Moon Journal 2013. It's a calendar/Tarot diary/workbook with lots of journalling sheets to do monthly readings in tune with the moon R...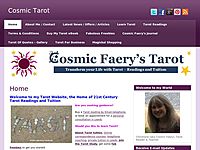 Most of the cards in the Tarot (except Aces and Pages) are connected either directly or indirectly (via zodiac attributions) to the planets. When you look closer at the images of those cards that share the same planetary attribution, you can see some...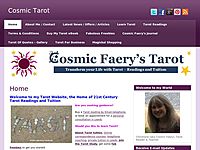 Are you a Tarot Reader already charging for your readings, but are not familiar with astrological correspondences in the Tarot? Would you like to learn how to apply Astrology to your readings offering your clients more refined and specific interpret...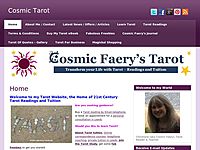 It's here at last! My latest online Tarot course will be officially launched on the 17th September 2012, when the New Moon is in Virgo, perfect time to get organised and focus on new studies to deepen and enhance your knowledge and skills. Cour...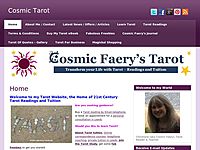 Hello Cosmic Friends, I'm back from my summer holiday and ready to start a new and exciting Tarot Autumn season. On my return, I noticed that I was nominated for two blogging awards! I so appreciate the recognition of my work and look forward t...