Tata Global Blog Posts
With major business tv channels flashing the news of Starbuck opening its first store in Mumbai ,thus ending the gossip mills about the timing and the location for the Starbucks store . Starbucks...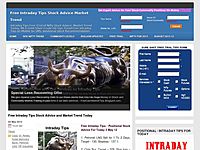 Market on pressure because of concerns over Economy and weak results.BSE Sensex down 40 points to close at 17 561 and NSE Nifty fell 15 points to close at 5323. Midcap and Smallcap stocks also were weak. In early trade Sensex rose 100 points and Nif...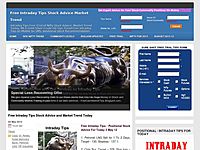 Intraday Tips Stock & MCXMarket Trend Today :- Today Indian Market beginning with desolation due to weak signals from International Markets. Sensex down 12 points at 17 246 and Nifty fell 7 points to open at 5233. Midcap and Smallcap stocks are...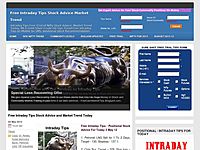 Stock Intraday Tips for TodayTata Global Buy above 123.50 with Stoploss of 118 and Target is 132. Reliance Infrastructure Buy, Target – 540, Stoploss – 484.40. Buy ITC with Stoploss – 254, Target - 265.Market Trend Today :- Today Tuesday 31st...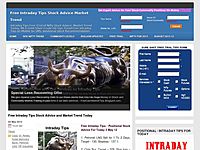 Stock Intraday Tips for TomorrowAfter being disappointed by RBI, Market was strongly becuase of expected to relieve by ECB and U.S. Federal Reserve. BSE Sensex up 92 points at 17236 and Nifty higher 29 points to closed at 5229. Midcap stocks rose by...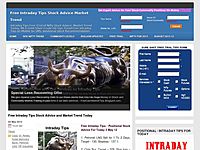 Stock Market Update 2nd Dec. 11 :- BSE Sensex up 11 points at open on 16 494, NSE Nifty up 3 points open at 4941 . However, in early trade Sensex slipped by 55 points and Nifty slipped 11 points. Stock Intraday Tips 2 December 2011...
Tetley Tata's International tea brand plans to enter UK biscuit market . A report Tata Global Beverages, the owner of the Tetley tea brand, has entered into the UK food market for the first time with the launch of branded scones. The Tetley...