The Tiniest Tiger Blog Posts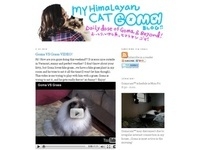 Thank you everyone so much for entering THE TINIEST TIGER Tote Bag! we pick a number from random number picker and the winner is.... Laila and Minchie! Con-cat-ulations!! For those interested in this bag, you can buy it on TTT website!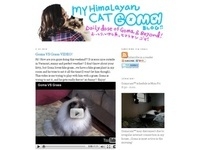 Have you remember The Tiniest Tiger(TTT) hipster bag we gave away awhile ago with all the goodies in it? Which I LOVE? I swear I've been using the hipster bag ever since I gotten it. Yes I love bags(I am a girl!) and I do own couple of good ones, but...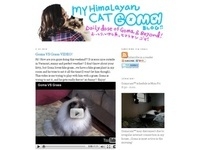 Thank you so much for entering The Tiniest Tiger Hipster Bag Giveaway! The bag was included in the 2012 Academy Awards Swag Bag to the Stars! We finally picked a winner! The winner is(drum roll)... comment #62 Deb Anderson! Con-cat...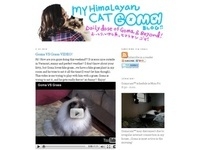 The Oscar Paw-ty continues on into March with The Red Carpet Cat Walk Blog Tour! Pounce over to your favorite blog to celebrate with your friends as we continue the Red Carpet Cat Event. You won't want to miss out on your chance...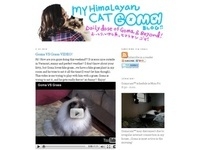 This Sunday,our friend The Tiniest Tiger, a popular blog about cats both big and small, walks the Academy Awards' Red Carpet.Wow! Joanne McGonagle, author of The Tiniest Tiger and co-owner of Triple T Studios, and Jackson Galaxy, star of Animal...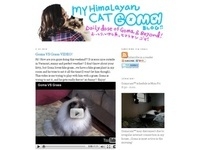 As you know I am obsessed with cat inspired fashion and products. Here I compiled five of my favorite cat inspired fashion and products Spring 2012! 1. Paul & Joe Spring Kitten Collection 2012 I remember the excitement when Paul & Joe fi...