Tom Waits Blog Posts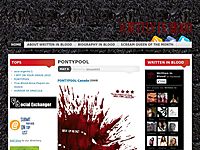 We all know that this world is going to come to a stop one of these days; and all the riders on this Merry-Go-Round are going to go, "Well, it's been real and it's been fun; but I can't say it's been real fun." It may...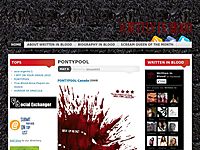 I am not going to even pretend to know why I am posting this article; except to say that when I get a subject in my head I have to have some way to release it. It's like a song that creeps in on you and you sing it over and over and the only [.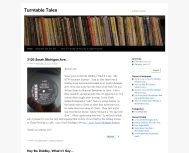 Captain Beefheart and his Magic Band and their wild and crazy LP "Trout Mask Replica." It is curious that the general public has an easier time accepting the avant-garde in art and literature before music. It is a part of the history of...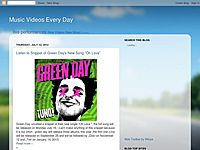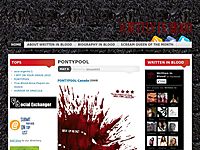 AFTER.LIFE-United States-2005 Directed by Agnieszka Wojtowicz-Vosloo Written by Agnieska Wojtowicz-Vosloo, Paul Vosloo and Jakub Korolczuk Usually when I write a review I feel the need to add a nudge or a wink here and there to keep things on the lig...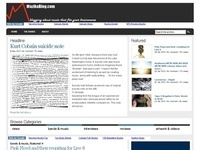 2011. A hell of a lot of great stuff came out this year, known and unknown, and I must admit I fucked up on the whole listening to everything released part. Regardless, I've compiled a list of my favourite ten albums of the year, in alphabetical or...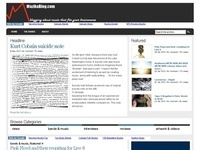 The Damn Jammage have only been on the scene since 2010, having seemingly burst out of North London fully-formed and slightly insane, with huge infusions of Tom Waits and Nick Cave. Considering that those are two of my favourite artists, I figured th...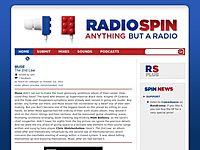 Throughout his career, Tom Waits has created milestone albums that serve both to refine the music that has come before, and to signal a new phase in his musical path: Rain Dogs and Mule Variations are both counted by fans as among these pivotal works...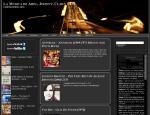 1.-Chicago 2.-Raised Right Men 3.-Talking At the Same Time 4.-Get Lost 5.-Face to the Highway 6.-Pay Me 7.-Back In the Crowd 8.-Bad As Me 9.-Kiss Me 10.-Satisfied 11.-Last Leaf 12.-Hell Broke Luce 13.-New Year's Eve  ...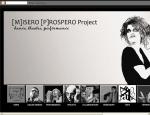 Tom WaitsTom Waits, the cracked voice of America and the one who lend that voice to seedy and desperate characters without, however, a sense of humor full of vitality, troubadour of impossible stories, ugly and tender at the same time, the undergroun...