Trailer Trash Blog Posts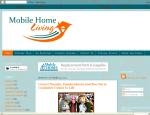 Mobile home parks are the 'next big thing' on television this Fall. We already know that Rosanne Bar is filming a new show called "Downwardly Living" about living in and managing a mobile home park.... [[ This is a content summary only. Visit my we...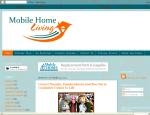 As you may already know, my ultimate day dream is pulling out of the drive way with a little canned ham behind me and hitting the open road. I want to tour America and see her in all her glory. ... [[ This is a content summary only. Visit my we...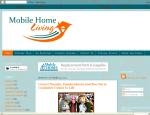 I'm sure you have seen those memes floating around online that show photos of what people think versus what the reality is about different subjects. I thought this would be perfect for educating... [[ This is a content summary only. Visit my website...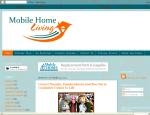 I found this on Oregon Humanities website. This wonderful article was written by Rebecca Hartman. It was originally published in their magazine Encore, Oregon Humanities magazine. It is a great read about the trailer trash stereotype and is extremely...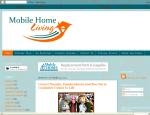 There's a new mobile home show airing in the fall on NBC called Downwardly Mobile. NBC just ordered 8 episodes of the series that is set in a mobile home park starring none other than the queen of middle-class comedy herself, Rosanne Barr. Barr wi...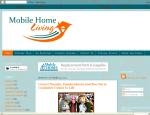 Mobile Home Living wishes you the best Holiday ever! We gift to you photos of playful, graceful and beautiful holiday decorations on our beloved mobile homes. I hope you and yours has the greatest Holiday in the history of Holidays with ple...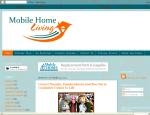 Yep, it's definitely the Holiday Season again. That time of year where we all decorate our warm and wonderful homes and lawns to share our spirit and to light up our children's faces. To adorn a tree with beautiful ornaments and become the jol...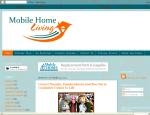 Warning: Please do not take anything you read in this post seriously..... It's a humorous post, you know, the funny kind... I happen to hate the stereotypes about mobile homes and their occupants. Hate, mind you, is a very strong word...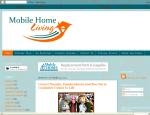 I found this story on my Facebook wall today. I read it and thought I could change it up a little to reflect owners of mobile homes. We are stereotyped and labeled as poor, uneducated and lazy. We are considered trailer trash and rednecks. W...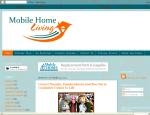 When I started this blog one of my goals was to lift the stigma of living in a mobile home. There's so many great advantages to mobile home living and only a few disadvantages in my opinion. The stereotype is probably the biggest downfall of all and...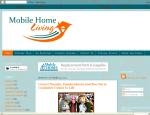 It's Saturday, no one wants to work on a weekend, especially me. So today's post is just something I thought you'd get a kick out of. I found this video on YouTube and I love how it uses a very real, yet very abstract way to sell mobile homes. T...